where you will find lots of websites that we will use this year!​

Check up 1
Check up #2
++++++++++++++++++++++++++++++
1. ***PLAY NOUNS AND VERBS ice cream truck      
2. ***    LETTER SWAP UNSCRAMBLE! 
Minus Mission
Penguin Place Value
Sumbots
Cyber 5
Internet Safety
PBS webonauts
Internet Academy Learn about internet safety!

 Keyboard Practice
Keyboard Assessment 
​  
Create a GRAPH  
SIMPLE MACHINES
DAY 1
All about Simple Machines
TRY IT OUT HERE TOO!
DAY 2
SM presentation
Check this out!
1. Simple Machines HEAR all about it! 2.  then Label IT!
 3. TWITCH and
SIMPLE MACHINES 
Day 3 Simple Machines
3.   Lunch Server!  

 4. FANTASTIC CONTRAPTION    
5
BREAK IT DOWN
CODEORG the basics
​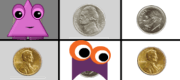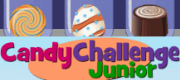 Zogs Monster Money                      Candy Challenge             Blocky's Escape       
Story-maker
Brain Teaser Fun